| | |
| --- | --- |
| | Roy Fairchild |
| | |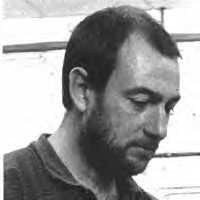 Roy Fairchild-Woodard was born in 1953 in Surrey, England. Fairchild lives and works most of the year in his country home. This peaceful environment is fundamental to his well-being and stability as an artist, although he travels throughout Europe to obtain new sources of inspiration. He is particularly influenced by the painters of the Renaissance and he visits Italy in particular to study frescos, tapestries and paintings and see for himself the techniques with which they were executed.
His vision is coloured by his immersion in this past. His surfaces are rich and sumptuous and he uses varied interwoven elements such as fabrics and flowers in his work. The crumbling plasterwork of ancient frescos are also alluded to in his use of plaster as base for acrylic and oil overpainting.
His admiration for Egon Schiele and Gustav Klimt can be seen in occasional references of line and decoration but he has extended their techniques to produce something altogether bolder and contemporary.
After leaving school at sixteen to train as a technical illustrator, he then earned a degree in graphic design. Having completed his education he set up his own studio. He soon found it was difficult to make a living from his own work and supported himself and his family for several years by producing, under the name of Woodward, illustrations for record sleeves, advertisements and books, as well as decorative serigraphs and lithographs. He achieved considerable popularity with his suites of pastel coloured figurative prints. Experimenting with different techniques, he developed entirely new methods of achieving effects in serigraphy to obtain qualities of light and colour that are now in general use.
He eventually gained sufficient financial security to be able to give up his commercial illustrations and return full time to his own painting and printmaking which he does under his family name, Fairchild. As a print maker, he has found most favor with serigraphy, where the rich opaque colors of his work are furthered by the medium; although the figure drawings, he still prefers to translate into etchings. His work has earned him an international reputation and is sought after by collectors throughout the world.
Click on picture for a larger view.

"Jeunesse"
4"1 x 29"
Serigraph

"Venetian Memories"
30" x 40"
Embellished Serigraph On Canvas

"Tavola I"
27.5" x 19.5"
Serigraph

"With Hope And Angels"
26" x 34"
Embellished Serigraph On Canvas

"Oh Holder Of Dreams"
29" x 40"
Serigraph

"The Protector"
28"x 35"
Serigraph

"La Colombe"
28" x 22"
Aquatint

"Laura"
19 x 27
Aquatint

"Big Blue Sky"
38 x 51
Serigraph

"The Cellist"
20" x 16.5"
Serigraph

"Like A Quiet Angel"
28" x 24"
Serigraph

"Song For Molly"
25.5" x 19.5"
Serigraph

"Gift Of Many Coins"
34" x 40"
Serigraph

"Embroiderer's Daughter"
34" x 28"
Embellished Serigraph On Canvas

"Patience"
32" x 26"
Serigraph
Send mail to mail@shoreguide.info with questions or comments about this web site.
© Copyright 2006 by Kingsley Art Gallery.