| | |
| --- | --- |
| | Chystiakov |
| | |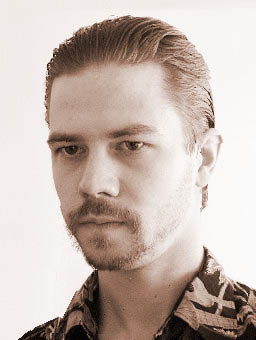 Nikolai Chystiakov
born in Minsk, Belarus 1981.
Nikolai showed an interest and talent in art early in his youth. At age six, Nikolai's teachers recommended that he attend the Minsk Art School. There, he began his fine art education. After his time at the Minsk Art School, Nikolai chose to further his training by studying at the Minsk Lyceum of Arts. He took a course of aquarelle paintings and it was there that he made his first oil paintings.
In 2000 Nikolai passed his examinations and was accepted to the Belarussian State Academy of the Arts. He took drawing lessons at the studio of artist and teacher Viktor Nemtsov, and went on to study with famous Belarussian artists: Mai Dantsig, Nikolai Kireev. Nikolai focused on painting portraits and nudes, developing the skill and control of the figure that is evident in his current work. During his summers, Nikolai traveled in Crimea, Ukraine, painting a series of studies. He was learning a new, impressionistic style that would influence the development of his next paintings.
In June 2003 Nikolai Chystiakov won the First Annual FIGURATIVELY SPEAKING competition, and in September he moved to New York City to pursue his career in art. Nikolai's newest paintings display a traditional command of the human form and a romantic treatment of mood and light.
Click on picture for a larger view.

32" x 40"
Oil On Canvas

"Rooftops"
30" x 40"
Oil On Canvas

"Seascape With The Bridge"
34" x 40"
Oil On Canvas

Untitled
36" x 48"
Oil On Canvas

Untitled Landscape
36" x 48"
Oil On Canvas

"Woman In Striped Dress"
11" x 14"
Oil On Canvas
SOLD

"Mirrors"
24" x 30"
Oil On Canvas

"Cat"
40" x 30"
Oil On Canvas
Send mail to mail@shoreguide.info with questions or comments about this web site.
© Copyright 2006 by Kingsley Art Gallery.